Servers as Redemption Ministries' Superintendent. He is a visionary who desires to see the kingdom of God to grow.
Rita is responsible for scheduling office appointments, noting and preparing for conferences, as well as keeping the calendar for the Conference Office. She coordinates events for the Retreat Center. Rita receives guests both in person and by phone. She is responsible for maintaining the office and ensuring all staffs requirements are met.
She holds a Master's Degree in Business from Columbia Southern University. She retired from the Army Air Force Exchange Service in 2017. Since retirement she has volunteered at Destiny Church, serving on Executive Leadership Team until she began working with Redemption Ministries in January 2020.
Facility Director and Book Keeper
Oversees all property repairs and maintenance of the Administrative Offices and Training/Retreat Center, as well as the 120 acres of property. Is responsible for keeping accurate financial records of all contributions, accounts receivable and payable.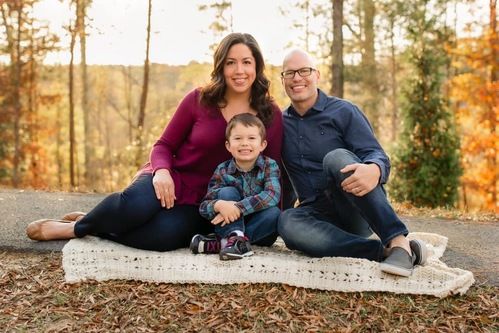 Director of Church Health and Multiplication
Oversees the Arise 2033 Vision for RM by teaching, coaching, and training other HGM coaches to provide a healthy, learning strategic network of pastors who find strength and encouragement by mutual small and large group gatherings. He also coaches church planters.
Director of Student Ministries and Communications
Joshua is responsible for overseeing student ministries throughout our network by empowering Student leaders to make greater impact in their students' lives. Also, he oversees communications to our churches and ministers.
Joshua received his Bachelor of Science in Christian Ministries from Emmanuel College and Master of Divinity with a concentration in Missional Discipleship from Regent University. He serves as Executive/Student Pastor at Happy Home Church in Tyner, N.C.
Barb and Dave Carter are responsible for carrying the vision of World Missions Ministries (WMM), which is to develop, encourage, and empower pastors, local missions directors, and their congregations to fulfill their part of the Great Commission. They are responsible to work with conference leadership in planning the annual Great Commission Meals, connecting pastors with missionaries who are on furlough or itinerating, participating in conference sponsored events, and aiding those who are called to overseas missionary work through helping them with the application process. Barb serves on the national WMM Council, and as the local missions director at Fountain of Life IPHC in Elizabeth City, NC. David is a board certified general surgeon. He graduated from Jefferson Medical College in Philadelphia, PA in 1992. Barb is a board certified OB/GYN and graduated from Jefferson Medical College in 1993. They live in Chesapeake VA and attend Fountain of Life IPHC in Elizabeth City, NC. They have three children.

Director of School of Ministry
Brian is the Redemption Ministries School of Ministry Director. He has a vision for greater Biblical literacy and leadership effectiveness among pastors and ministers. Brian also serves on our network's Ministry Credentials Committee.
Brian has served in ministry for nearly two decades including his role as Lead Pastor of Forward Church in Portsmouth, Virginia. Brian has been married to his wonderful wife April since 2010. They have three sons and two Boxer dogs.
School of Ministry Administrative
Lynn is working on a part time basis and is currently serving as the School of Ministry (SOM) Administrator. She is responsible for the registration, grading, and recording of student's classwork that is submitted for credit as they work towards their Ministerial Credentials.
Lynn worked for Redemption Ministries as an Administrative Secretary from 1999 – 2004 when at that time she accepted a full time job with Chesterfield County Fire & EMS. She worked for the county for 9 years and then returned to Redemption Ministries in 2014. She is also working a 2nd part-time job as a floater for Chesterfield County.
Lynn graduated from Emmanuel College in 1980 with an AA in Christian Education. She earned her BS in Management & Leadership from Bluefield College in 2013.
Lynn is the mother of 3 beautiful grown daughters and Memaw to 5 (4 girls and 1 boy) grandchildren.

Assistant Superintendent and Northeastern NC Regional Facilitator
Hans Hess assists Bishop Birt on the Conference Executive Council and unities and empowers churches/ministers within the Northeastern NC District,.
He is an author, sought after speaker, and serves on multiple boards for the International Pentecostal Holiness Church, which holds over two million members and affiliates in 103 countries. Hans is the Senior Pastor of Fountain of Life, a multi-campus church, reaching thousands of people every week. Hans regularly conducts evangelistic and healing services overseas and speaks at churches, conferences and various events every year across the United States.
Hans is an active member of the scholarly community, holding a BA in ancient history from the University of Kentucky, an MDiv in practical theology from Regent University and is a PhD candidate in historical theology.
Hans' book "First Passage" explores the foundation of Christianity and the transition through life as a new believer. Hans is also a gifted musician, releasing his debut album "Set Free" in 2013. Hans has two children, one grandchild, and makes his home in Camden, North Carolina.


Brett serves as Secretary on the Redemption Ministries Executive Council and he is responsible for coaching pastors in evangelism. Brett received his Bachelor of Science in Biblical Studies from Emmanuel College and Master of Ministry with a concentration in Leadership from Southwestern Christian University. He serves as Sr. Pastor at Way Church in Prince George, VA.
Conference Executive Council Member and Director of Hispanic Ministries
Serves on the Conference Executive Council, oversees the ministry to our Hispanic churches and ministers, and Pastors at Camino del Rey in Oxon Hill, MD.
Conference Treasurer and Greater Richmond Regional Facilitator
Oversees the Conference's financial accounts, unities and empowers the churches and ministers within the Greater Richmond District, and serves at Abundant Life in Prince George, VA as Lead Pastor.
Central VA Regional Facilitator
Unities and empowers the churches and ministers within the Central VA District and serves at Journey Ministries in Appomattox, VA as their Lead Pastor.
HGMC Director and Hampton Roads Regional Facilitator
Oversees and facilitates Healthy Growing Multiplying Churches for Redemption Ministries, unities and empowers the churches and ministers in Hampton Roads District, and serves at One City Church in Chesapeake, VA as Lead Pastor.
Northern VA Regional Facilitator
Unities and empowers the churches and ministers in the Northern VA District and serves at The Potter's House (Casa del Alfarero) in Manassas, VA as their Lead Pastor.